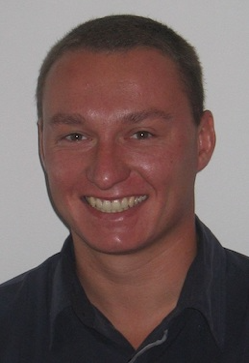 Prof. Johan DEBAYLE
MINES Saint-Etienne, France

IET Fellow, IACSIT Fellow, IEEE Senior Member
Johan Debayle received his M.Sc., Ph.D. and Habilitation degrees in the field of image processing and analysis, in 2002, 2005 and 2012 respectively. Currently, he is a Full Professor at the Ecole Nationale Supérieure des Mines de Saint-Etienne (MINES Saint-Etienne) in France, within the SPIN Center and the LGF Laboratory, UMR CNRS 5307, where he leads the PMDM Department interested in image analysis of granular media. He is also the Deputy Director of the MORPHEA CNRS GDR 2021 Research Group. He is the Head of the Master of Science in Mathematical Imaging and Spatial Pattern Analysis (MISPA) at MINES Saint-Etienne. His research interests include image processing and analysis, pattern recognition and stochastic geometry. He published more than 170 international papers in international journals and conference proceedings. He has been invited to give a keynote talk in several international conferences.
He is the General Chair of the international conferences ISIVC'2020, ICIVP'2021, ICMV'2021, ECSIA'2021, ISIVC'2022, ICPRS'2022 and served as Program committee member in several international conferences. He is Associate Editor for 6 international journals: Pattern Recognition Letters (PRL), Pattern Analysis and Applications (Springer), Journal of Electronic Imaging (SPIE), Journal of Imaging (MDPI), IET Image Processing (IET-Wiley) and Image Analysis and Stereology (ISSIA).
He is a Fellow of the Institution of Engineering and Technology (IET), Fellow of the International Association for Computer Science and Information Technology, Member of the International Society for Optics and Photonics (SPIE), International Association for Pattern Recognition (IAPR), International Society for Stereology and Image Analysis (ISSIA), Senior Member of the Institute of Electrical and Electronics Engineers (IEEE) and Vice-Chair Membership of IEEE France Section.
More information can be found at: http://www.emse.fr/~debayle/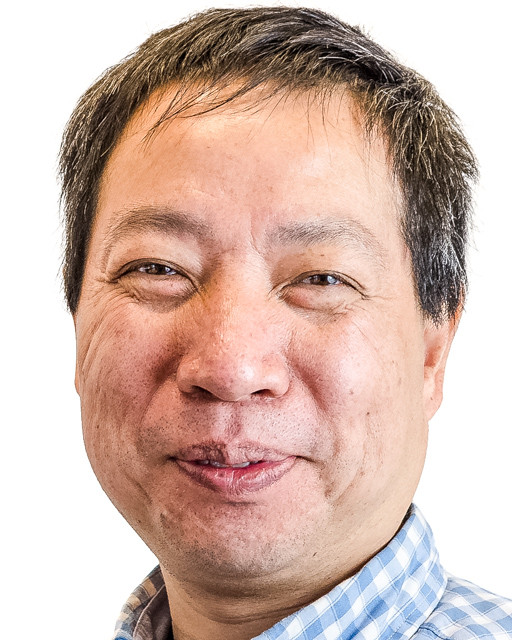 Prof. Chunming Rong
University of Stavanger, Norway
Prof. Chunming Rong has been academician of the Norwegian Academy of Technological Sciences (NTVA) since 2011. He has served the extended IEEE Cloud Computing community for many years. Starting the CloudCom conference series in 2009, he gave numerous keynote addresses at IEEE conferences all over the world. He played a vital leadership role (first as vice chair and then as chair) in both the IEEE Cloud Computing initiative and the IEEE CS STC Cloud Computing, and led its transition to the IEEE CS Technical Committee on Cloud Computing (TCCLD). He served as the steering chair (2016-2019), and now as steering member of the IEEE Transactions on Cloud Computing (TCC). He has extended his engagement also in the IEEE Future Directions, through his involvement with the IEEE Blockchain Initiative (2017-2018). He is an executive member of Technical Consortium on High Performance Computing (TCHPC) and the chair of STC on Blockchain in IEEE Computer Society. He is an IEEE senior member. Prof. Rong is also advisor of the StandICT.EU to support European scandalization activities in ICT. He works as the head of the Data-centered and Secure Computing (DSComputing) at the University of Stavanger (UiS). He is also co-founder of two start-ups bitYoga and Dataunitor in Norway, both received EU Seal of Excellence Award in 2018. He was adjunct Senior Scientist leading Big-Data Initiative at NORCE (2016-2019), the vice president of CSA Norway Chapter (2016-2017). He is co-Editors-in-Chief of the journal "Blockchain: Research and Applications" by Elsevier, co-Editors-in-Chief of the Journal of Cloud Computing (ISSN: 2192-113X) by Springer, has served as the steering chair (2016-2019), steering member and associate editor of the IEEE Transactions on Cloud Computing (TCC) since 2016. He has extensive contact network and projects in both the industry and academic. His research work focuses on cloud computing, data analytics, cyber security and blockchain. Prof. Rong has extensive experience in managing large-scale R&D projects, both in Norway and EU.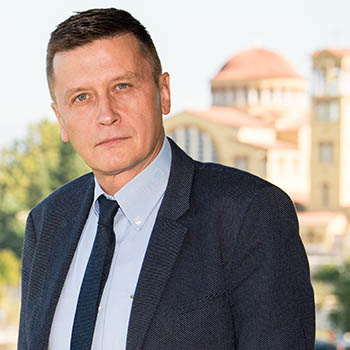 Prof. Vassilis C. Gerogiannis
University of Thessaly, Greece
Dr. Vassilis C. Gerogiannis obtained his diploma from the Department of Computer Engineering and Informatics at the University of Patras in 1992. He received his PhD in software engineering from the University of Patras in 2001. He is a Professor at the General Department of Larissa of the University of Thessaly. In the recent past he was a full time Professor at the Department of Business Administration at the Technological Educational Institute (TEI) of Thessaly, Greece. He is also Adjunct Professor teaching Software Engineering at the Hellenic Open University and Module Leader in Post Graduate Program of Studies in Management Science. In the recent past, he was a Visiting Professor at the University of Thessaly in Volos and at the Aristotle University of Thessaloniki. He is also visiting professor in foreign universities (IPAG Business School France, American University of Beirut Lebanon, Al-Hussein Bin Talal University Jordan). From 1992 until present, Dr. Gerogiannis has been participated as a technical consultant, software engineer, project manager and research director in several R&D projects funded by EU or national organizations. He has authored and co-authored more than 130 papers in international journals/conference proceedings which have been cited in a plethora of citations. He has co-authored and edited three scientific books. He has been guest editor, associate editor and reviewer in various international journals. He has served as Program Chair, Co-organizer and Member of organization/technical Committee in several International Conferences. Dr. Gerogiannis has received "best paper awards" in two international scientific conferences.
In the recent past, he was the Head of the Business Administration Department and the Scientific Director of the Institute for Lifelong Education at the Technological Education Institute of Thessaly. He was also the Vice President of the Association of Greek Computer Professionals and the General Secretary of the ICT Chapter (e-TEE) of the Technical Chamber of Engineers in Greece. Currently, he is the General Secretary of the Technical Chamber of Engineers in the Region of Central and Western Greece and Member of the Regional Council for Research and Innovation in the Region of Thessaly, Greece.